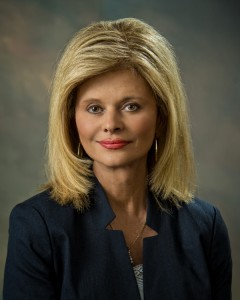 margaret "brock" oates, RN, LNHA
Executive Director
Wilson Senior Care – Loris
[email protected]
Leadership Profile: Margaret "Brock" Oates, RN, LNHA serves as the Executive Director of Wilson Senior Care – Loris. Brock was first employed at Wilson Senior Care – Oakhaven (Darlington, SC) in 1993 as a Care Plan Coordinator. After one year of service she was promoted as the Director of Nursing and held that title until 1996 when she became the Administrator of Oakhaven and was Licensed as a Nursing Home Administrator.
In her early career days Brock was an educator teaching both Mathematics and Spanish. She also has years of experience as a legal nurse consultant. Brock is approved by the Board of Long-term Care Administrators as an "Administrator's- in-Training Preceptor".
For over 22 years Brock has served Wilson Senior Care, in a leadership role, at Oakhaven and her work in the Darlington community has left a lasting impression. Involvement includes: Darlington Professional Women's Club, Board of Directors for the Billie Hardee Home for Boys, and she was the first woman to be inducted into the Darlington Kiwanis Club.
Brock earned a Bachelor of Arts Degree from Coker College in Spanish and an Associate Degree in Nursing from Florence Darlington Technical College.
Brock is a native of Darlington, SC. She resides with her husband Ben in North Myrtle Beach. The Oates' have five children and three grand-children. Brock enjoys spending time with her family.
What she enjoys most about WSC?
"I feel that my presence makes a positive difference in the lives of others at a time in their lives when they really need someone to care for them." ~Brock